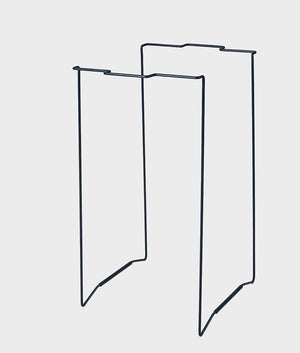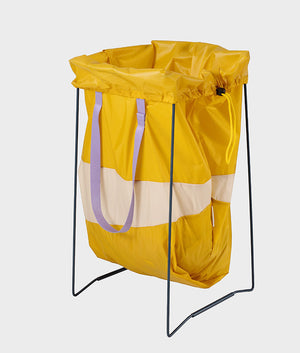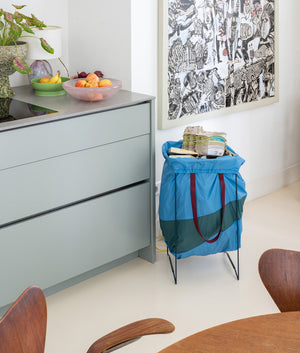 Trash Rack Dark Blue
Why We Love It: The Trash Rack can be used to support Susan Bijl's Trash Bag or Shopping Bag Large, while storing your stuff. By using the rack, your bag always has a given place in your home.   

Style & Fit
Trash Rack Dark Blue
The Trash Rack can be combined with The New Trash Bag or The New Shopping Bag Large
Materials & Details
High-quality powder-coated steel
Width 33 cm x Height 61 cm x Depth 42 cm
How to use: Connect the sides of the rack with the steel connectors. Use the short handles on the trash bag to place it on the rack. The top of the bag can be folded around the rack. 
Delivery & Conditions
Price incl. VAT

For non-EU orders, please follow instructions at check-out

Quick delivery normally within 5 workdays
Brand & Designer
With her signature flash and unlimited colour variations, Susan Bijls gives the classic shopping bag a modernist and earth-friendly makeover. All her products are crafted from Bluesign®-certified Ripstop nylon, which is not only strong and durable, but is also capable of holding a great amount of weight. Using the certified fabric eliminates harmful substances from the manufacturing process, while setting and maintaining standards for safe and environmentally-friendly products. Susan has collaborated with Hay or the City of Rotterdam on special collections.
Origin. The Netherlands
---