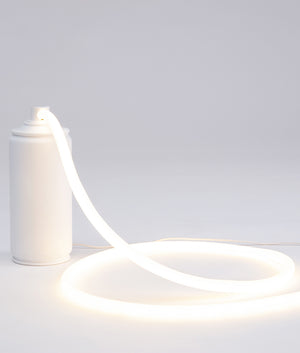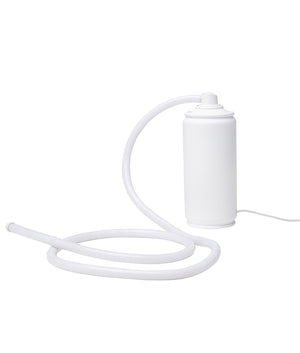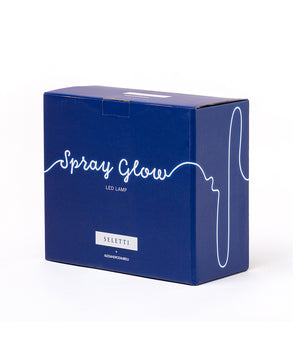 Daily Glow Spray, Lamp
Why We Love It: Seletti's glowing and fun lamps brightens up any room!

Style & Shape
Daily Glow Spray, Lamp

Fun & stylish lamp
Design: Alessandro Zambelli for Seletti
For indoor use
Material & Dimensions
LED light
Resin
Width 9 cm x 9 cm height 21 cm
Delivery & Conditions
Price incl. VAT

For non-EU orders, please follow instructions at check-out

Quick delivery normally within 5 workdays
Brand & Designer
Seletti was founded by Romano Seletti in Mantua in 1964, and is now run by his children, Stefano and Miria. A shining example of Italian innovation, the studio is dedicated to generating new furniture, tableware, and lighting through continual collaborations with top designers. The products are created by important international designers and stand for style, quality and recognisability. The personality of the brand is synonymous with value, movement, provocation, innovation, original matching.
Designer: Alessandro Zambelli

Origin: Italy
Marcantonio Raimondi Malerba
Marcantonio Raimondi Malerba+
---